Audit and Accountancy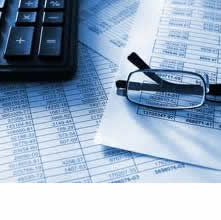 Our Financial Assurance services comprise of statutory and regulatory audit services, which include evaluation of information systems, advisory services for capital market transactions, accounting and regulatory issues for types of businesses through specialist industry divisions.
The audit work will be reviewed by our firm to secure quality and compliance with international Auditing and Financial Reporting Standards.
Our broad scope is the understanding of each audit engagement or each client's business characteristics.

Results from the audit process will be discussed in person with the client at the final meeting and on ongoing basis.